RESPONSIVE DESIGN
We can fit our products to your needs. They can be further adapted or modified after you have had them for some time
CUSTOM FEATURES
Designed in collaboration with you, we can incorporate the features you need and keep the look contemporary.
VERSATILLTY
Our range extends beyond handbags. We work with all kinds of materials to create new products or adapt your existing product to your evolving needs
Traditional Techniques
We use the

finest real leather

and other materials

Trained at Cordwainer's College, University of London and in the business for over 25 years, we have a wealth of experience with our materials and methods.

We source high quality leather from UK-based suppliers and utilise manual methods like hand-skiving, to perfect the fit and feel of our products.

You are welcome to come see us at work in our workshop any time.
What we are really proud of
As a UK-based creator of bespoke leather products we can really meet the needs of our customers.
In addition to our contemporary designs and ever evolving product range we can customise our products or create, from scratch, unique comissions to suit our customers' needs.
Extending our Range
We create a number of leather goods beyond handbags and are happy to work with non-leather based materials.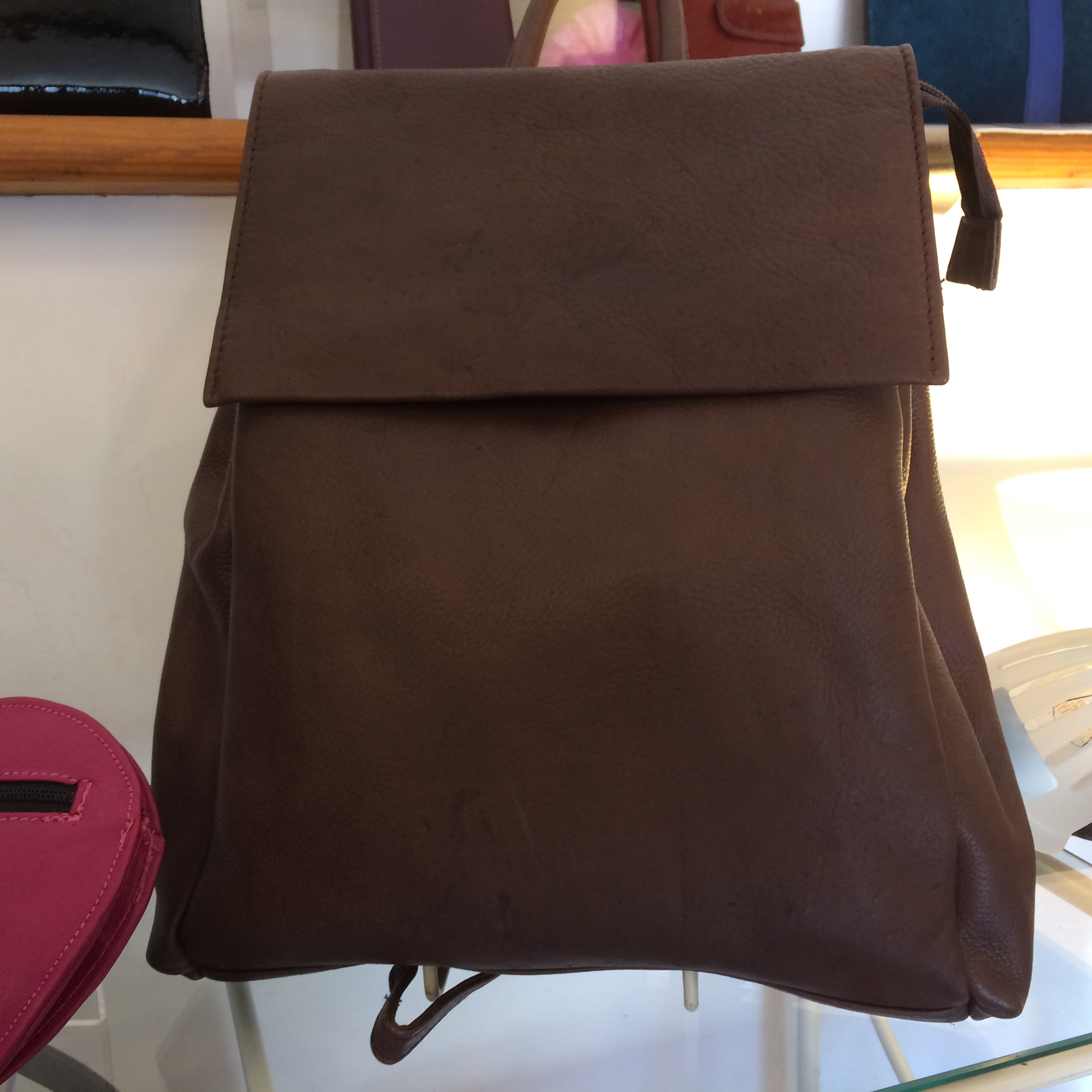 Combining the Old and New
Traditional methods of handcrafting can be incorporated to create new and exciting designs that are practical and current. Our products feel different because you know they were handmade here, just for you.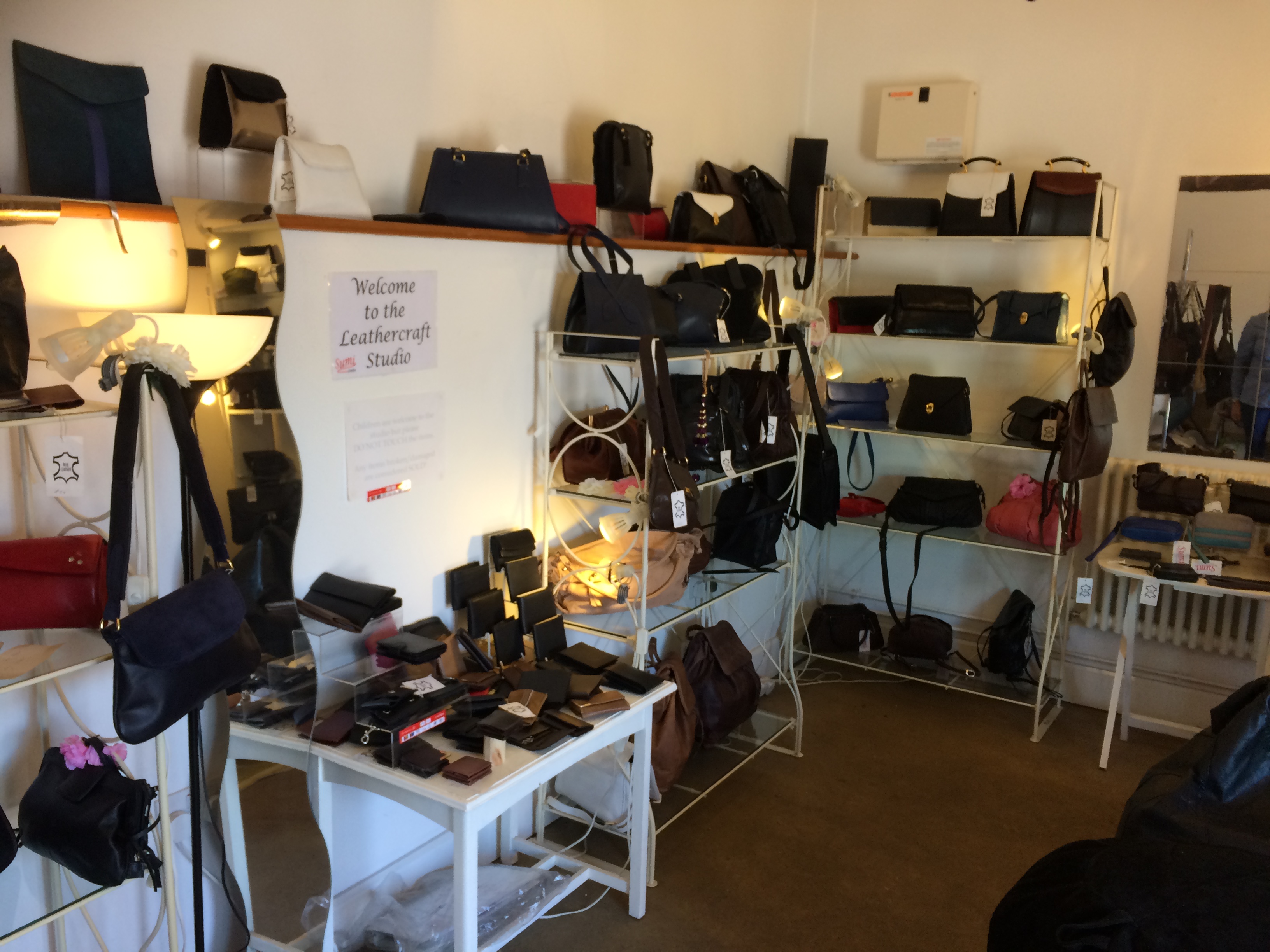 All Styles Covered
From wallets to work bags, coins purses to clutches and belts to beanbags, we are always working to extend our range.
Striving for Improvement
Never Satisfied
We are always seeking to improve on the materials and methods that we use.
Leather
Nappa, cow softy, suede. We do not create products from leather derived from rare or endangered species.
Fittings
Brass, stainless steel, aluminium for fasteners, studs and buckles.
Thread
High quality cotton, stitched using dedicated machines for heavy-duty leather work or hand stitched for the finer finish or those hard-to-reach areas.
Non-leather
We work with a range of materials including, but not limited to, cotton, linen, polyester and other synthetics.
Workshop and Studio
Create and Interact
Our unique studio and location at Manor Farm allow us to engage with our customers who can see for themselves the traditional techniques and effort required to make their designs.

Demonstrating to consumers the care and attention that goes into their bag adds value to their experience of owning one of our creations and sets us apart from our off-the-shelf competiitors.

Each step is performed by hand with the aid of specialist machines in our studio. There is no 'mass' to this production process. We happily engage with our customers whilst we work on our next piece.
Gallery
This is a selection of our product range.

Come visit us in our studio to see our full range and see what we are working on next.
Client Testimonials
Don't take our word for it – here's what our clients say:
I was looking for ages to find the perfect work bag. We talked about what I wanted and I'm so happy with my new bag.
Mita made me a bag just how my daughter wanted it for Christmas. Thank you!
My favourite bag's strap broke and the lining started to fray. Mita gave it a new lease of life.
Ever Changing but Always True to Our Values
Fast fashion and mass production pose major challenges for all of us in our industry.
We endeavour to remain contemporary whilst creating high quality products that are sustainable and durable.

We are able to repair your leather items to help break the cycle of dispose and replace.
Sustainable Designs
happy customers
New Patterns / Year
Contact us